Early Voting Begins
October 20, 2022
@
8:00 am
–
7:30 pm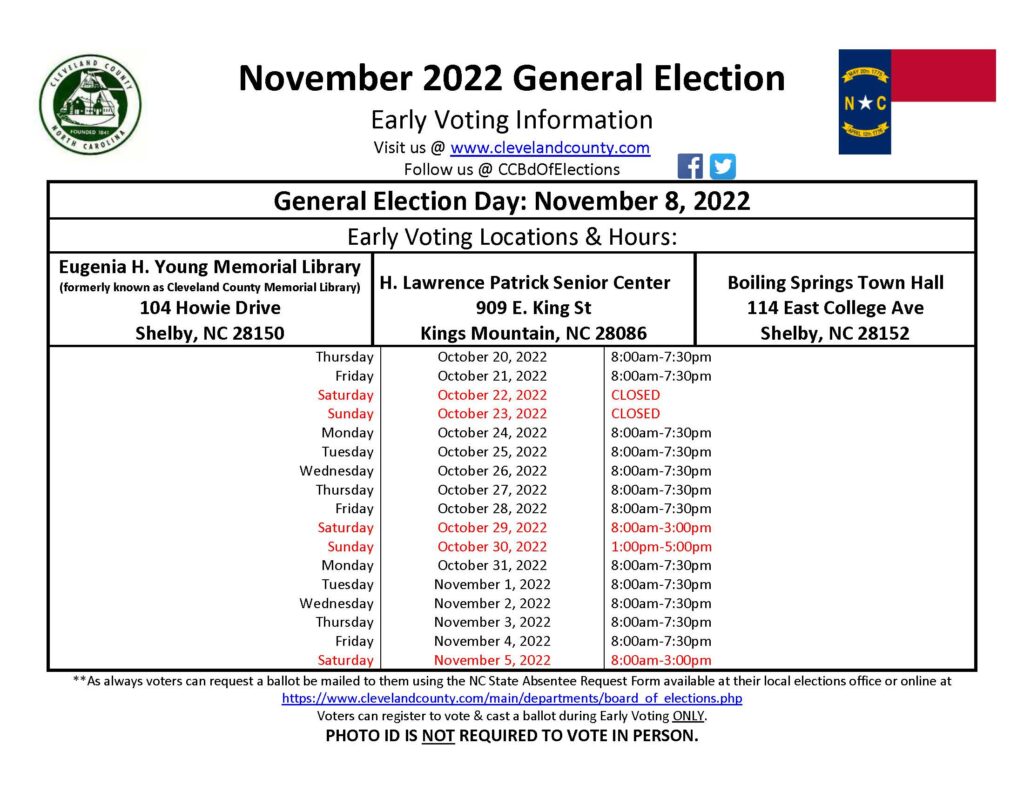 Above are the hours and the three locations for Early Voting in Cleveland County. Early Voting begins October 20 and ends November 5. During Early Voting, you may vote at any of the three locations listed above. On Election Day, you must vote in your precinct, however.
If you are not yet registered, note that you can register AND vote during Early Voting. But you cannot vote on Election Day if you are not already registered.
Not sure if you are registered or not? You can find the answer to that question and many others here: www.IWillVote.com.
Any additional questions, feel free to email us at [email protected] or leave us a voicemail at (704) 457-9840. We will respond as quickly as possible.