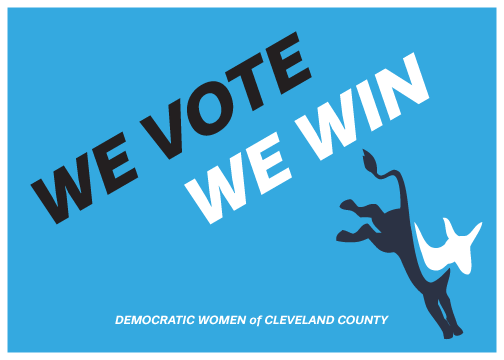 One of the best places we've found to get voter questions answered is IWillVote.com. But here are other excellent options:
♦

How to Register to Vote
Go to this page on the North Carolina Board of Elections website for options and instructions: https://www.ncsbe.gov/registering/how-register
Or you may contact your local Board of Elections or us for help. See the top of this page for contact information.
♦

How to Check the Status of Your Registration
♦

How to Update Your Voter Registration
♦

North Carolina Voting Rights Guides
♦

Registering as a Person in the Criminal Justice System
The three places where you can vote during Early Voting are listed on the Early Voting Information document near the top of this page. Cleveland County, NC residents (of at least 30 days) can vote at any of those three locations during early voting.
To find out where you vote on Election Day, go here: https://vt.ncsbe.gov/PPLkup/
Here's a list of the precincts in Cleveland County: https://www.clevelandcounty.com/main/precinct_polling_addresses.pdf
And here is a map of Cleveland County showing where the precincts and Election Day voting sites are located:
Are you interested in working at the polls? Please fill out and submit our JOIN OUR EFFORTS form and submit it. Be sure to select all the ways you would like to help out.
There are several ways to learn more about your candidates, but we suggest that you start with our CANDIDATES page right here on this website.
If you live in another North Carollina county, start here: https://ncdems.civicengine.com/