CCDP EXECUTIVE COMMITTEE MEETING – Jan. 5, 2023
January 5
@
7:30 pm
–
9:00 pm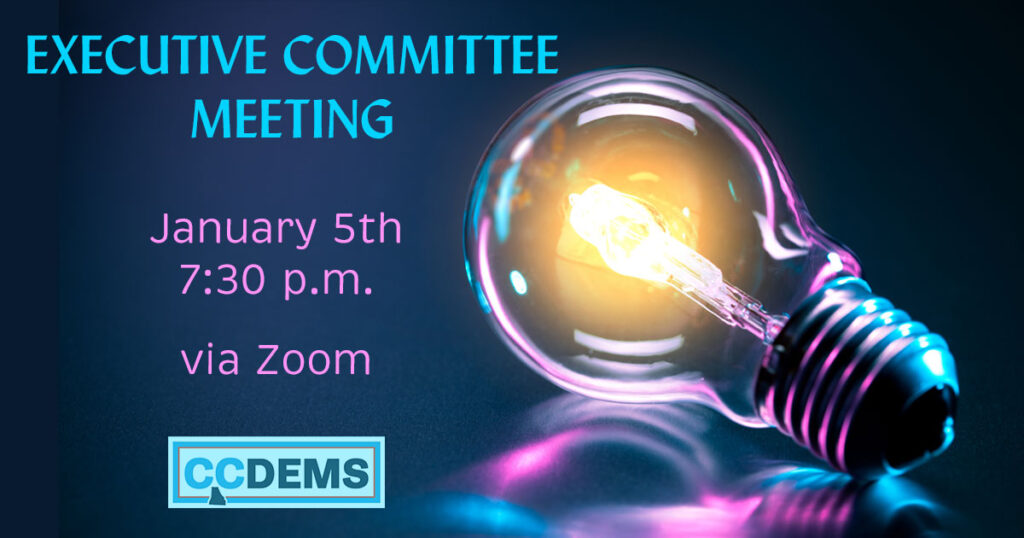 UPDATE: JAN. 5th MEETING MOVED TO ZOOM
Welcome to 2023, Cleveland County Dems! With gratitude for our achievements and the progress we made in 2022, we're ready to carry the momentum of our efforts into 2023 and beyond!
The first Thursday of the month is almost here, and that means it's time for the CCDP monthly Executive Committee meeting. This month, we're meeting via Zoom on Thursday the 5th at 7:30 PM. Once you sign up for the meeting by clicking the button below, Mobilize will send you the Zoom information that you will need to join the meeting.
This will be a relaxed informal meeting with a limited agenda. Bring your ideas and creativity. We'll be thinking about what we can learn from this past year and what ought to be main areas of emphasis in 2023. We want your input. We'll also hear from special guest Pam Genant who will provide interesting information regarding the NCDP.
Please join us Thursday evening if you can. And share this meeting sign-up/registration link with a like-minded friend, family member, co-worker, or neighbor. The more, the merrier!