Conversations with Cheri
December 11, 2021
@
1:00 pm
–
2:00 pm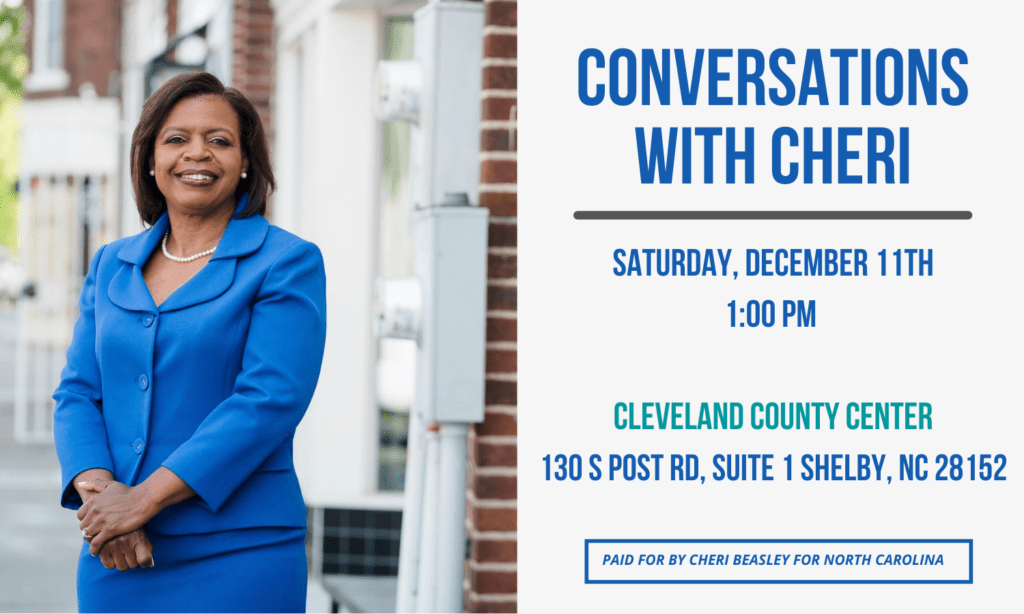 CHERI BEASLEY IS COMING TO CLEVELAND COUNTY! And you are invited to this special event. This is your chance to get to know another of our great candidates for U.S. Senate, to have your voices heard and your questions answered.
So please RSVP right away at this link: https://docs.google.com/forms/d/e/1FAIpQLSfC1ya7yF02LNyPr1SlBx20hsbXY5i75F9CNxciAiigMOic-Q/viewform?usp=sf_link
Then join us Saturday, December 11 at 1 p.m. in the auditorium at the Cleveland County Center, 130 S Post Rd, Shelby. (We kindly request that everyone wears a mask since this event is being held indoors.) Can't wait to see you again! .