CCDP EXCUTIVE COMMITTEE MEETING
February 10, 2022
@
6:30 pm
–
7:30 pm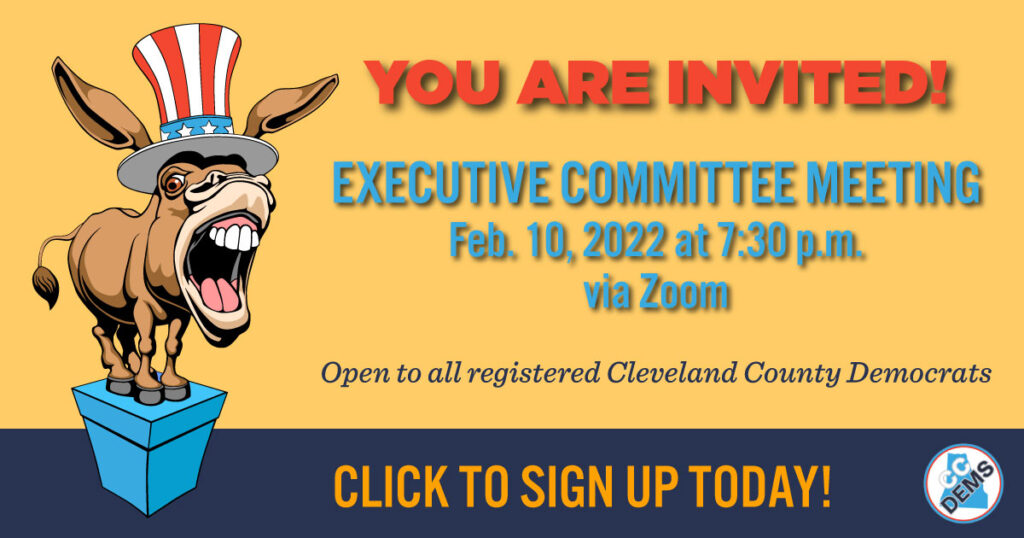 Meeting Type: Virtual via Zoom
Who's Invited: The entire Executive Committee of the Cleveland County Democratic Party and any other registered Democrat who resides in Cleveland County, NC
Price: FREE
Note from Event Organizer:
You are invited to participate in our February Executive Committee Meeting. We have a full agenda but will keep the meeting moving along so as not to take up too much of your time. One topic of discussion will be our upcoming annual precinct meetings that will take place Feb. 15, Feb. 17, and Feb. 19.
Click This Link to Register Via Mobilize: https://www.mobilize.us/clevelandcountydemocrats/event/440331/
After you complete your registration, Mobilize will email you additional information and instructions on how to connect to your precinct meeting at the appropriate time.