Democratic Women of Region 2 Gathering in Shelby
June 30
@
5:30 pm
–
7:30 pm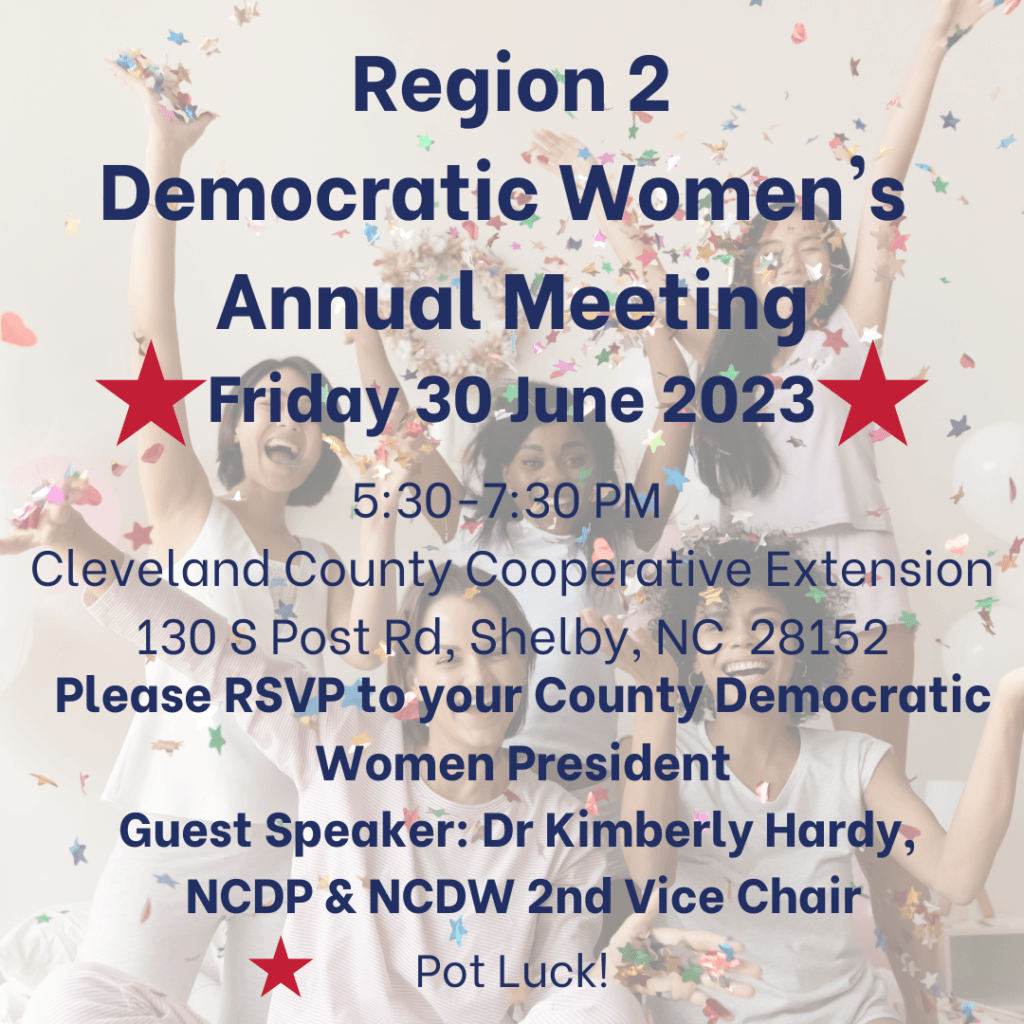 Bring your favorite potluck dish and join us as we gather with Democratic Women from across Region 2. Because the Democratic Women of Cleveland County are one of the most active Democratic Women groups around, they have been asked to host this annual gathering for 2023.
Dr. Kimberly Hardy, North Carolina Democratic Party and North Carolina Democratic Women 2nd Vice Chair, will be the special guest speaker.
The meeting will be called to order at 5:30 p.m. and will adjourn no later than 7:30 p.m. It's being held in the auditorium of the Cleveland County Center, 130 S Post Rd, Shelby, NC 28152.
Admission is free, but please RSVP to the president of the Democratic Women in your county. If you live in Cleveland County, please RSVP to President Joyce Gladstone at [email protected].