Register Today for 2022 CCDP Precinct Meetings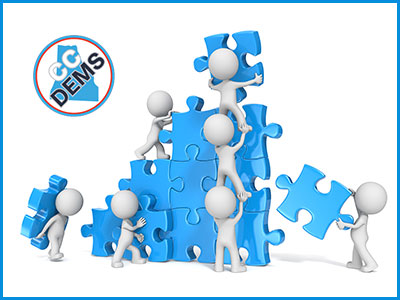 In February, we'll hold the regular annual meetings of the Cleveland County Democratic precinct organizations. You're encouraged to take part whether you're a veteran in party activities or a newcomer.
Please find your precinct meeting in the schedule below and register. We'll have two virtual cluster meetings via Zoom and one in-person Rippy precinct meeting this year. There is no charge to attend, and each meeting is open to any interested registered Democrat who is a resident in the precinct(s) participating in that meeting.
What will happen at a precinct meeting?  Besides interaction with like-minded people from your area, participants will fill any openings for precinct officers, elect voting delegates to the county Democratic convention, discuss important business at hand, and submit resolutions if they choose.
Questions about the precinct meetings? There's a short contact form at the bottom of this page. Fill in your name and email address, tell us how we can help, then click the GET IN TOUCH button. We'll respond as soon as possible.
What if I don't know my precinct? Click the button right below this text that's labeled FIND MY PRECINCT and use the form you'll see to obtain your precinct information. The form will open on a new tab in your browser. Fill out the form and click SEARCH. Then click on your name in the search results. Next, scroll down to JURISDICTIONS. Your precinct name will be on the first line below JURISDICTIONS. Finally, return here to register.
cHOOSE YOUR Precinct MEETING AND CLICK BUTTON TO REGISTER
Precincts Included: Bethware, Kings Mountain North, Lattimore, Mulls, Oak Grove, Shanghai, and Shelby 4
Precincts Included: Broad River, Grover, Lawndale, Kings Mountain South, Kingstown, Shelby 5, and Shelby Central
In-Person with Covid precautions in place
Precincts Included: Rippy only
When you register, Mobilize will provide you with additional information about your precinct meeting and how to connect to your meeting at the appropriate time.
Be sure to read your registration confirmation email for instructions. If you don't see your confirmation email after you register, please check your spam and junk folders. If you still can't find your instructions from Mobilize, feel free to reach out to us for help at [email protected] or text 980-295-6972.
Participation in a precinct meeting is entirely free of charge. Although contribution is not required, historically, many local Democrats have made donations to the CCDP Sustaining Fund each year at their precinct's annual meeting.
Since most of our meetings this year are virtual rather than in person, we will provide attendees with information on how to contribute online through ActBlue. If you prefer to contribute by cash or check instead, please let us know, and we'll make arrangements for you to donate by the method you choose.
The Sustaining Fund includes the portion paid by CCDP to the North Carolina Democratic Party. NCDP provides the organizational infrastructure, staff, and services such as the Votebuilder system that CCDP relies upon.
If you would like to make a donation, please consider doing so through ActBlue as you register. You may click the button below to make your Sustaining Fund donation right now.
Questions, comments or suggestions? Let us know. We're all volunteers, but we respond as soon as possible. Thanks for the reaching out!