This letter to the editor, written by local Democrat Sarah Queen, first appeared in The Star. 
Dear Editor:
Recently, I was recycling old newspapers and ran across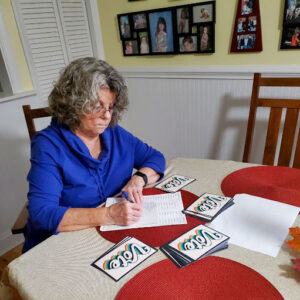 an editorial by Jonathan Sink. The "Your Turn" editorial was in The Star on December 19th, 2021.  He suggested that people should send "thank you" notes to state Republicans thanking them for the money Cleveland County will be receiving from The American Rescue Plan.  The truth is ALL Republicans in Congress voted against The American Rescue Plan.                                          
Actually, President Biden and all the Democrats in Congress are responsible for all that money.  According to "Southern City", a publication of the NC League of Municipalities, "cities and towns in North Carolina will receive $1.3 billion and the state of North Carolina will receive another $5.7 billion."
This publication also states "Investments in projects that have long term impacts on quality of life that create economic opportunity and that solve some of our greatest challenges may be addressed with these dollars." Another article includes the statement "never before has money flowed directly into our cities and towns like it will through the ARP, and as such, it is a generational opportunity – to both recover from the pandemic and to prosper well into the future." Republicans are happy and eager to take credit for all the money the states will receive from the ARP but they forget to mention that no Republican in Congress voted for it. All the State Republicans did was distribute the money.   
If anyone wants to thank politicians for the American Rescue Plan and all the money North Carolina will receive, they should send a note to President Biden and the Democrats in Congress who passed the American Rescue Plan without a single Republican vote.
Thank You, Democratic Congressmen and Senators!!!
~Sarah Queen