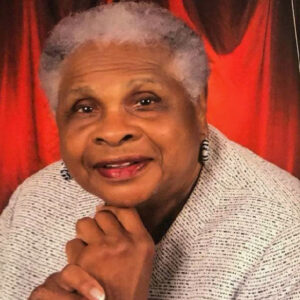 How grateful we are to have had the friendship and help of Ina Hager, and how much she will be missed by party, church, community, sorority, and devoted family and kin. She was simply a mainstay for many.
Ms. Ina, 83, died Thursday, Sept. 29, after some weeks of declining health. To us in CCDP, she has been the longtime chair of the Kings Mountain North Democratic precinct organization, relied-upon leader and organizer for good causes. Other organizations have shared her leadership as well, including her sorority Alpha Kappa Alpha.
We will share her obituary once it's published. Costner's Funeral Home in Gastonia is handling arrangements.
Services will be held at Ms. Hager's home church,  Bynum Chapel AME Zion, on North Cansler Street in Kings Mountain. A memorial service will be held at noon Saturday, Oct. 8. Prior to that, friends and associates may pay respects from 6:00 to 7:30 pm, Friday, Oct. 7.
Family condolences may be sent to the Hager home at 126 Rollingbrook Rd., Kings  Mountain, NC 28086.