CCDP Executive Committee Meeting – September 7, 2023
September 7
@
5:30 pm
–
7:00 pm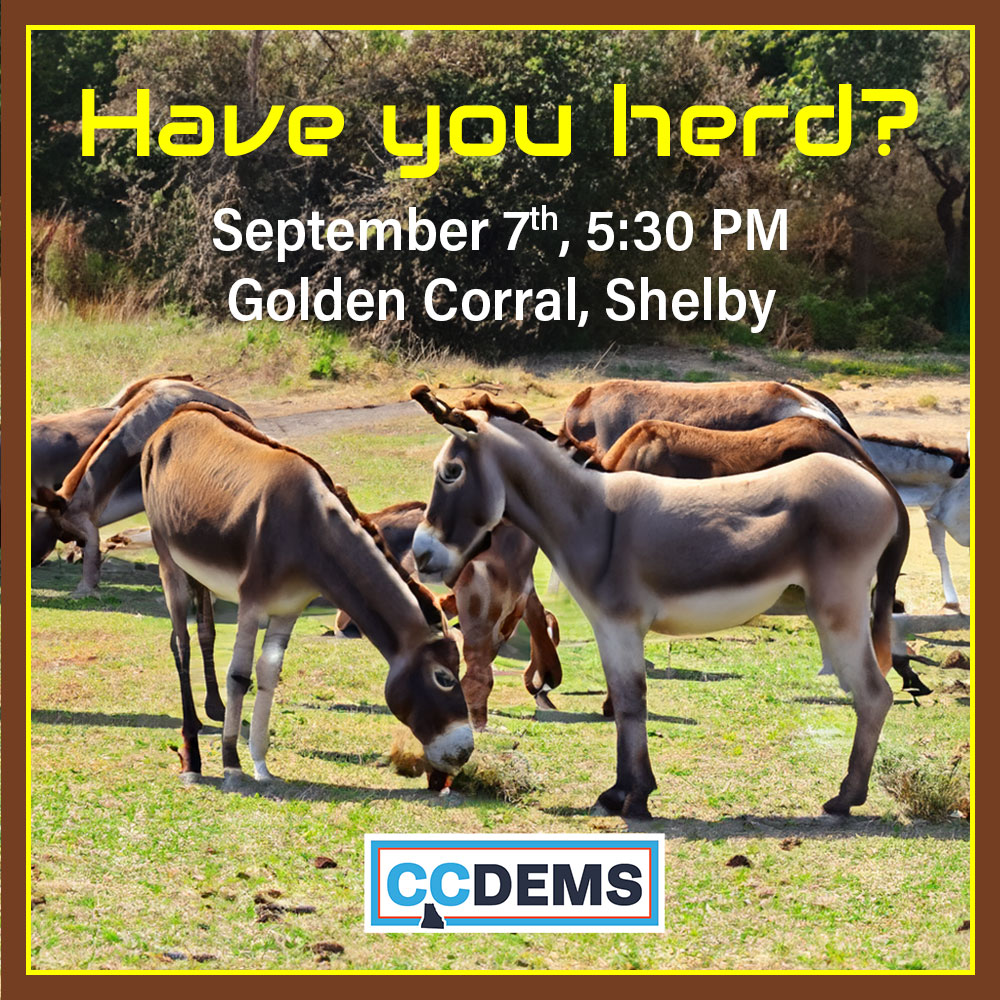 Mark your calendar! Our September 2023 CCDP Executive Committee Meeting will be held in person in the party room at the Golden Corral, 1712 E. Dixon Blvd., Shelby on Thursday, September 7, starting at 5:30 p.m. You do not have to be a member of the Executive Committee to attend. All Democrats and like-minded folks are invited.
Guest speakers include NC two-term Representative Vernetta Alston (also an attorney and a member of the House Caucus Committee) and the much-appreciated Cleveland County Director of Elections, Clifton Philbeck. Both speakers will take questions from the audience.
Additional details are available on our blog. Plus, if you're on our mailing list, you'll find this information and more in your Inbox a few days prior to the meeting.