Polkville Precinct Meeting
August 17
@
6:30 pm
–
7:30 pm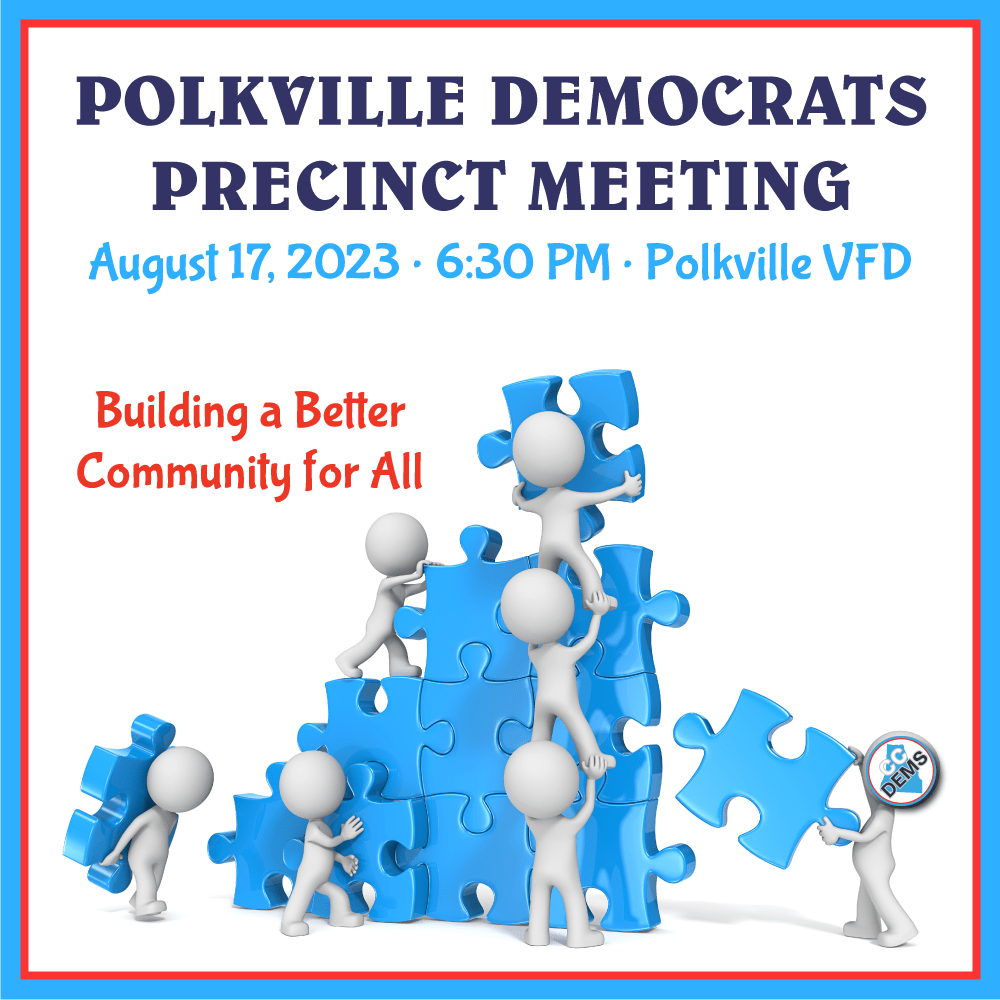 Hello, Polkville Democrats and other like-minded Polkville precinct folks!
You are invited to our Polkville Democratic Precinct meeting on Thursday, August 17, 2023 at 6:30 PM. We will meet at the Polkville Volunteer Fire Department located at 4313 Polkville Road. Snacks will be provided.
Come see what we have going on and how you can help too! Hope to see you there!