Meet Senator Rachel Hunt and NCDP Chair Anderson Clayton!
August 3
@
6:00 pm
–
7:30 pm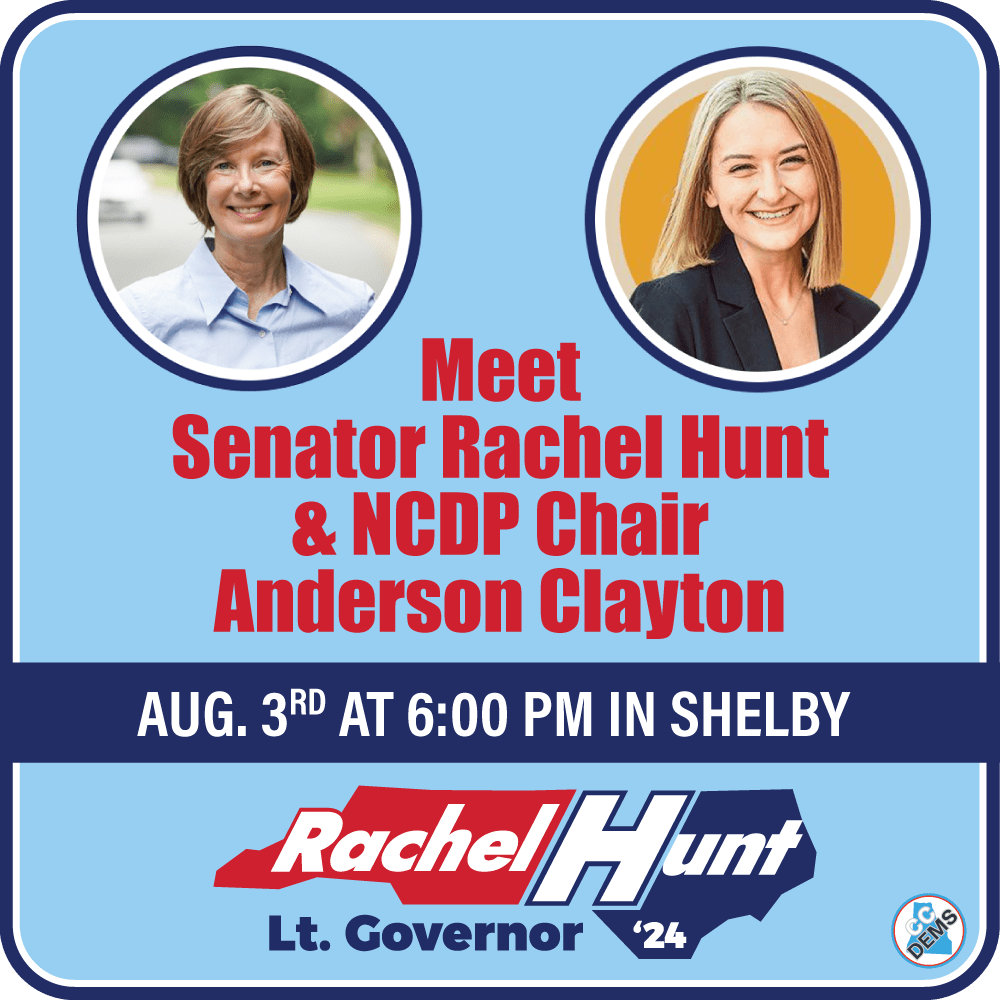 We are excited to welcome our special guests this month, Senator Rachel Hunt, candidate for Lieutenant Governor of North Carolina, and NCDP Chair Anderson Clayton. Talk about a dynamic duo!
Senator Rachel Hunt is the daughter of our beloved former Governor Jim Hunt. She's quite accomplished in her own right. Many see some of the same qualities and ideals in her that made her father one of the most popular North Carolina governors ever.
Anderson Clayton is the youngest Democratic state party chair in the entire country. You'll see and/or hear her on TV, in print media, on radio, on podcasts, and on social media across the state as well as nationally. She brings energy, intelligence, inspiration, leadership, forward thinking, and experience to the North Carolina Democratic Party.
Join us on August 3rd at 6:00 p.m. for a Meet 'n Greet with these two phenomenal women. Snacks will be provided, and a cash bar will be available. However, we only have space for 100 guests, so please RSVP as soon as possible if you'd like to take advantage of this fantastic opportunity. Spots are filling up quickly.
There is no cost to attend, but you must RSVP to save your spot. And you can do that right now by clicking the blue button below and following the instructions. If you have any trouble or need any help, please send an email to [email protected]. We're more than happy to help you.
Donations to the RACHEL HUNT FOR NORTH CAROLINA campaign are always welcome. You will be offered an opportunity to contribute when you RSVP.
See you August 3rd! Until then, take care.