Cleveland County Democrats To Gather Saturday, March 19
The Cleveland County Democratic Party (CCDP) has an urgent message for local folks: Democracy Needs Us NOW! That's the theme of the party's annual convention to be held virtually by internet Saturday, March 19, beginning at 10 a.m.
Over the past year, CCDP Chair Dr. Kent Blevins of Boiling Springs has sounded the local party's 2021 theme: with respect to democracy, "we're all in it together." Now, he says, we find ourselves in 2022 facing even graver threats to democracy. "These threats are more and more apparent not only in our own country but also on the world stage. Democracy's ability to thrive — indeed, democracy's very survival — depends on our staying engaged at the grassroots level."
Taking part in the annual convention is a way to strengthen engagement, Dr. Blevins said. The convention, like all Democratic meetings, is open for attendance by any interested Democrat registered to vote in Cleveland County. Accordingly, volunteers, former party and precinct leaders, newcomers, and others interested are invited to register and attend. Participation is free. As always, only convention delegates elected in the February annual meetings of county Democratic precinct organizations will vote on party business items.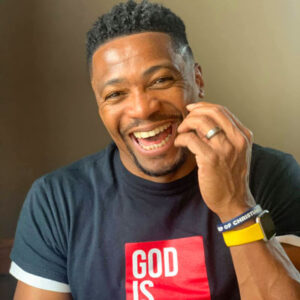 The convention will feature a keynote speaker, introduction of some Democratic candidates, the debut of a new county party video, and a brief party business agenda including election of delegates to district and state Democratic conventions. Participants will hear about plans and opportunities for the 2022 political season underway now with party primaries just ahead May 17.
The keynote speaker will be Chad L. Beam, Cleveland County native who is a public school teacher and pastor noted for his motivational messages. He now teaches English at Burns High School, from which he graduated, and formerly taught at Shelby High School as well. He was Southwest Regional Teacher of the Year in 2020.
Beam also serves as pastor of Catalyst Fire Church. He earned a bachelor's degree in graphic arts at Lenoir Rhyne College and earned a bachelor's degree in secondary education at the University of Phoenix.
Want to attend the convention? To sign up to attend and receive convention login information, please click the big blue button below.